Generate Schedules from Plan Design Information
Learn more about Keystone's simple scheduling function by viewing the slides below:
Accelerate the construction process by eliminating wasted time coordinating trades and suppliers. Keystone's fully integrated vendor portals provide each individual trade and supplier with their own listing of all outstanding purchase orders conveniently sorted by Due Date. All dates are initially designated as "tentative" and are automatically adjusted on a daily basis.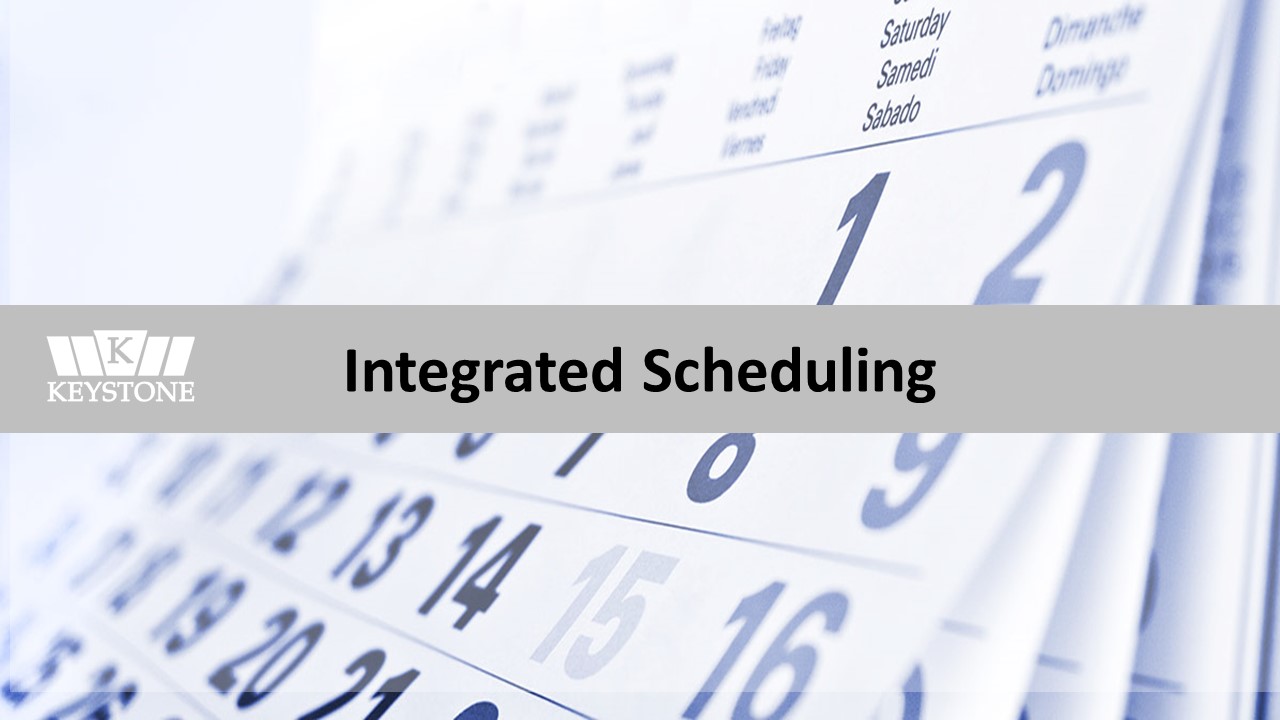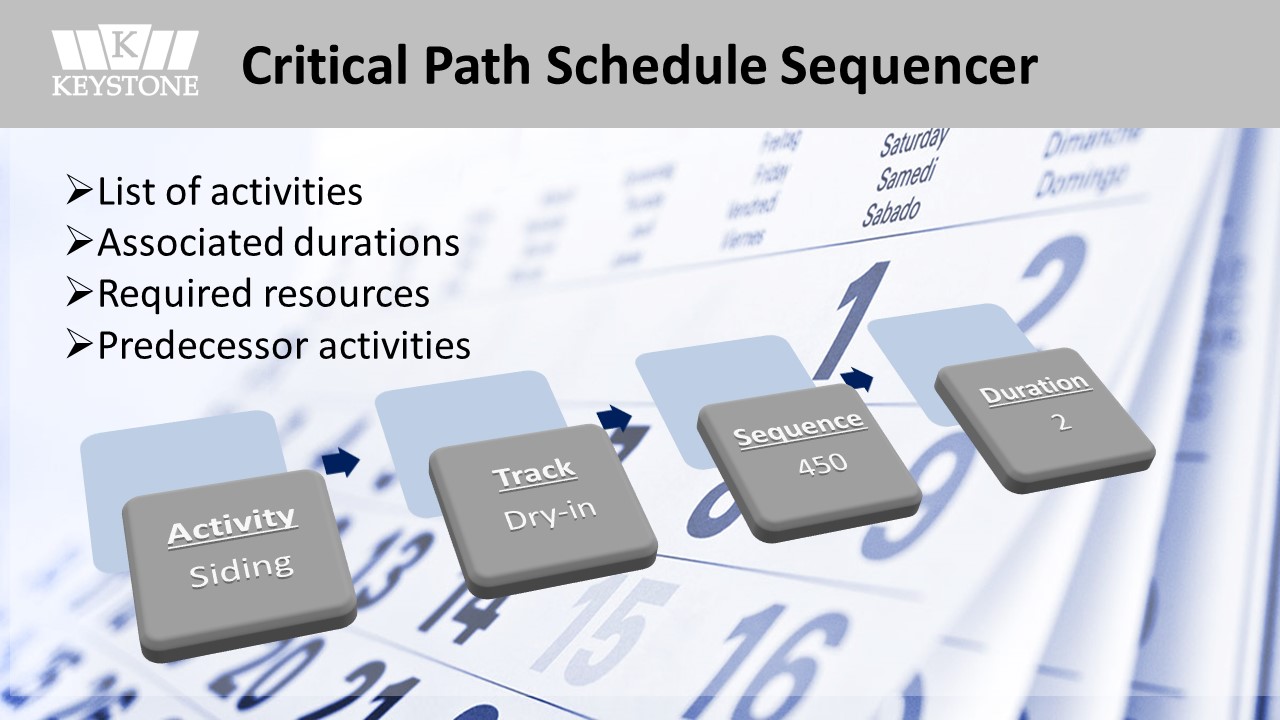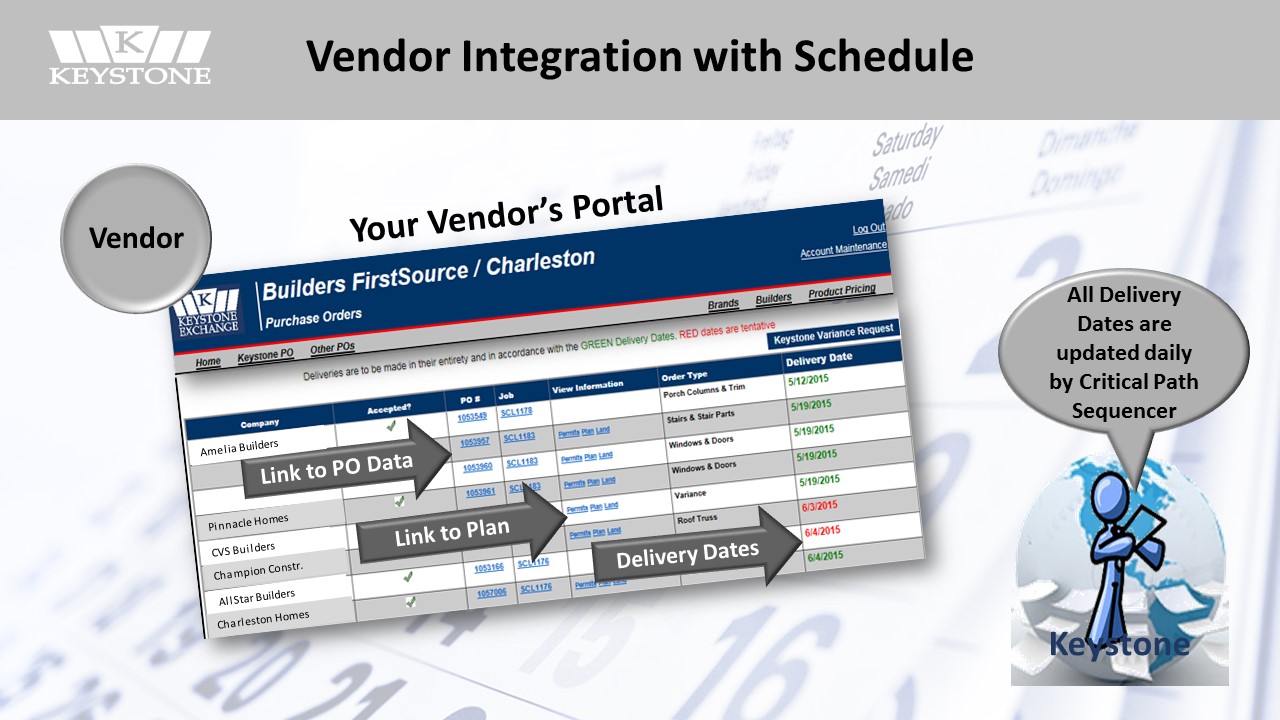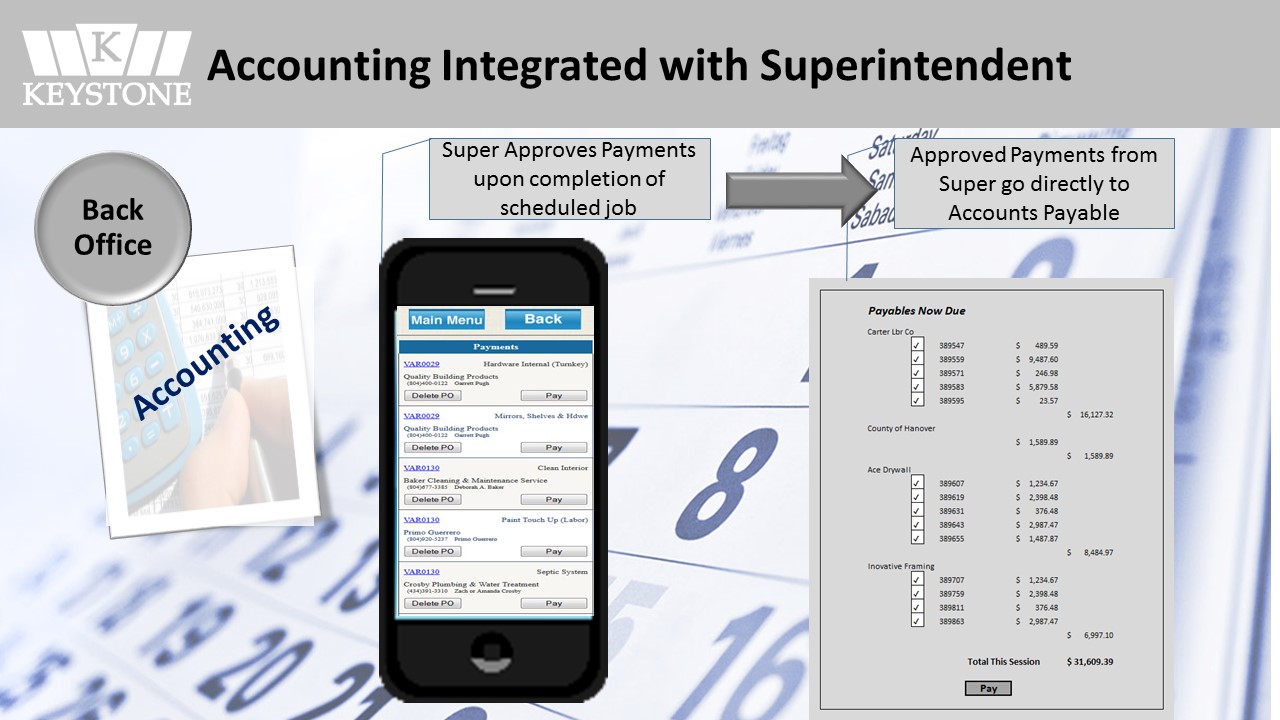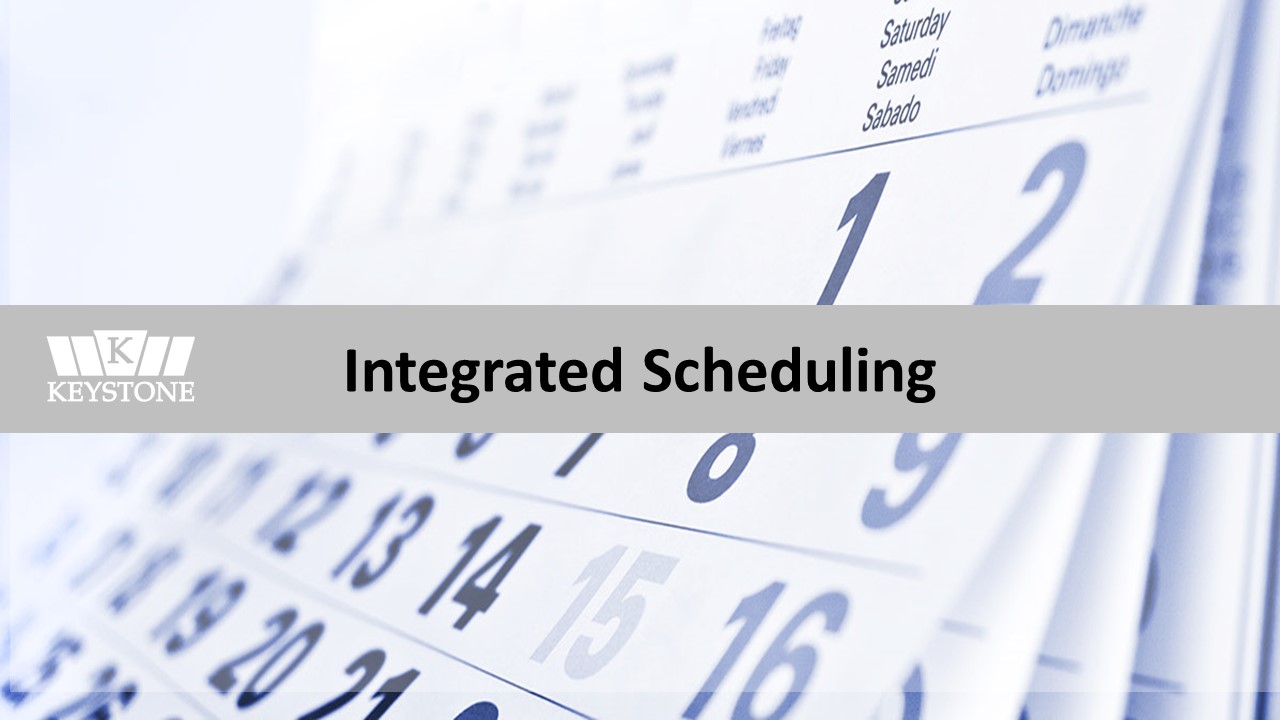 Mobile applications link the superintendent, vendors and your back office purchasing system for real-time schedule updates.
Keystone mobile applications require field superintendents to input daily progress information, which is used to automatically adjust vendor Due Dates for all parties affected. Custom reports are available to management personnel to show status of all jobs, projected completion dates and job delays by superintendent.
Vendor portals reflect daily changes in scheduled delivery dates as well as immediate access to purchase order detail, home plans and permits.